Achieve Your Key Results Fast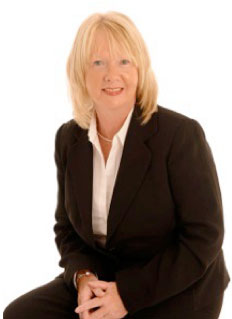 Sheena takes her Olympic winning strategies and helps you apply them to your career, your business and your life beyond.
"One of the greatest values of mentors is the ability to see ahead what others cannot see and to help them navigate a course to their destination."
– John C. Maxwell
She teaches individuals and teams in organisations to use simple consistent everyday actions to improve their performance, leading to habitual excellence. She focuses on inspiring people to achieve by doing the right things…and doing them better, every time!
It is a privilege to know Sheena!
She uses her talents and gifts to help others find passion and purpose in their lives.
Sheena is one of those few persons that every time I talk with her I come out uplifted and happy; I specially admire the fact that she is easy to approach and works WITH YOU in finding solutions based on values important to you.
I highly recommend Sheena to everyone interested in finding a deeper understanding of who they are and who they could become.
- Guarav S
Sheena's Proven Unique System Helps Accelerate Your Personal And Business Results
This Unique Branded System (UBS) addresses 7 key areas of performance improvement. This is delivered through workshops, training and development days (incorporating presentations, public speaking, leadership, self coaching and mentoring skills) all following the model. Sheena uses innovative and creative ways to mentor and break your performance boundaries.
Positioning
"The Podium Performance Booster"
Sheena helps you have a game plan to win, stay ahead of your competitors and to use to your best advantage. She provides tools to increase your profitability, decrease expenses and improve your staff resources. She encourages a passion for performance and a resolve to deliver consistently using her sports methodology to deliver high performance level and finance, planning and sales.
Perform
Rock Star Speakers Model
Using her latest cutting edge techniques, learn how to communicate your message clearly, develop your confidence in delivering sales pitches, team meetings or public speaking…which in turn improves your performance, sales and productivity.
Preparedness
The Clarity Coaching Mindset
Learn how to coach others to a higher performance and deliver invaluable staff capability. Knowing how to coach others, with her innovative coaching model, is the greatest skill you can have, allowing you to develop leaders who will stand out as elite performers, with increased motivation and productivity.
Presence
Laser Leadership Logistics
Learn to be heart centric, promote a spirit of teamwork and loyalty, inspire people to pull together and instil confidence and passion in the people you lead. Learn to impart a diverse range of skills, actions and behaviours, such as integrity, values and beliefs, which encourage your staff to follow you.
Performance
Leading Edge Training In A Bag
Have your client training go like clockwork, to hook their audience, linking training practically to the job through getting staff buy-in. Her objective based training is clear and concise, giving staff that competitive advantage…it's proven that highly skilled staff, increase profit margins by a significant percentage.
Prosperity
Just Do It Activator
Using her system, you can discover a unique approach to well-being…a new balance. Learn to create new habits and behaviours, and to think and act differently. In her Masterclasses and Retreats, Sheena will teach you to fine-tune your mind, body and soul, to improve your daily living.
Her "Just Do It Activator" addresses the specific skills needed to be more successful personally and professionally in the world of business.
Persistence
Master Mentor Machine
Change your mindset and learn the critical success factors, to be more impactful in your business, both personally and professionally, and maximise your (and your teams!) performance.
All Good Things Start With A First Step
Schedule Your First Session Now